Developing sustainable environment and creative, efficient staff
Turning to a sustainable economy needs a complete change in how we organize our spaces, our maintenance, technological and business processes.
We help early adopters of new thinking and technology to become beneficiaries rather than losers of the conversion. Beside our service, we seek professional partners to extend it on specific fields.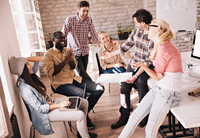 Studio for interior design and applied graphics
Creating harmony among workmates and visitors with visual means.

Personal innovation
Building competences for a flexible, successful life focusing on mental balance and success.